To increase the prevention outreach, educational efforts and resources that support the resiliency of community members who experience mental health and substance use issues.
"Mental illness impacts one in four people in America and has devastating effects on the health and well-being of individuals. People struggling with mental health and substance abuse problems are unable to live full lives and fully function within communities."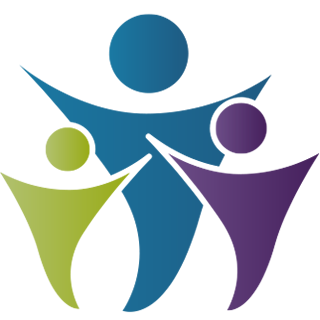 In 2013, all fifteen hospitals within CHI Health conducted formal Community Health Needs Assessment. In the Assessments, over 50% of the hospitals identified mental health and/or substance use as one of their top priority issues.
As a result, a system wide team of CHI Health-wide leaders embarked on the development of a Community Centric Behavioral Health Improvement Plan funded by a two year CHI Mission and Ministry Planning Grant.
The overall purpose of the plan was to address the concerns of patients and families in communities with CHI Health owned hospitals who experience the effects of mental illness and substance use; and to increase the preventive outreach, educational efforts and resources that support the resiliency of community members. In follow-up assessments and/or hospital planning processes conducted in 2015, mental health and/or substance use were identified as a top need for all communities served by CHI Health hospitals.
ADAMS/TAYLOR COUNTY PLAN DEVELOPMENT
The Adams/Taylor County behavioral health improvement plan involved 5 phases of activity funded by a CHI Mission and Ministry grant. Below are the phases and timelines in developing the comprehensive plan.
JULY 2014 THROUGH JUNE 2015
Phase 1: Defined collective vision statement and conducted key informant interviews with CHI Health staff and others in the community.
Phase 2: Conducted focus groups in the community representing Adams and Taylor County stakeholders.
Phase 3: Compiled overall summary of findings by the community.
Phase 4: Validated findings at community feedback meetings and gained consensus to continue working with CHI Health on the development of a community specific behavioral health improvement plan.
JULY 2015 THROUGH FEBRUARY 2016
Phase 5: Formed a cross sector stakeholder group to identify priority issues with defined goals and strategies for a three year grant that was submitted on February 29, 2016. A three year grant was awarded to the Adams/Taylor Counties Behavioral Health Coalition for implementation in FY2017, FY2018, and FY2019.
Increase the overall awareness of existing and potential resources among community stakeholders through an established behavioral health community coalition.
Provide community-wide training on behavioral health for law enforcement, hospital staff, school personnel and other community members.
Implement prevention programs that educate and engages parents of children and youth 0-18.
| Date | Agenda | Minutes |
| --- | --- | --- |
| October 3, 2019 | View Agenda | --- |
| September 5, 2019 | View Agenda | View Minutes |
| August 1, 2019 | View Agenda | View Minutes |
| June 6, 2019 | View Agenda | View Minutes |
| May 2, 2019 | View Agenda | View Minutes |
| April 4, 2019 | View Agenda | View Minutes |
| March 7, 2019 | View Agenda | View Minutes |
| February 7, 2019 | View Agenda | View Minutes |
| January 3, 2019 | View Agenda | View Minutes |
| December 6, 2018 | View Agenda | View Minutes |
| November 1, 2018 | View Agenda | View Minutes |
| October 4, 2018 | View Agenda | View Minutes |
| September 6, 2018 | View Agenda | View Minutes |
| August 2, 2018 | View Agenda | View Minutes |
| June 7, 2018 | View Agenda | View Minutes |
| May 3, 2018 | View Agenda | View Minutes |
| April 4, 2018 | View Agenda | View Minutes |
| March 1, 2018 | View Agenda | View Minutes |
| February 1, 2018 | View Agenda | View Minutes |
| January 4, 2018 | View Agenda | View Minutes |
| December 7, 2017 | View Agenda | View Minutes |
| November 2, 2017 | View Agenda | View Minutes |
| October 5, 2017 | View Agenda | View Minutes |
| September 7, 2017 | View Agenda | View Minutes |
| August 3, 2017 | View Agenda | View Minutes |
| June 1, 2017 | View Agenda | View Minutes |
| May 4, 2017 | View Agenda | View Minutes |
| April 6, 2017 | View Agenda | View Minutes |
| February 2, 2017 | View Agenda | View Minutes |
| January 5, 2017 | View Agenda | View Minutes |
| December 1, 2016 | View Agenda | View Minutes |
| November 3, 2016 | View Agenda | View Minutes |
| October 6, 2016 | View Agenda | View Minutes |
| September 1, 2016 | View Agenda | View Minutes |
| August 4, 2016 | View Agenda | View Minutes |